By Jacquelyn McDaniel, The Urban Educator (April 2017)
Time to transform your figure by growing a beautiful derriere with this exclusive tutorial. This step-by-step lesson demonstrates form and technique!
Want great abs?
Who is Brittne?
Brittne Babe is a natural athlete, certified personal trainer, online health and wellness coach and a full-time college student. With over 1 million followers on her social media accounts, she has helped millions of men and women all over the world with motivation, technique, and nutrition. (Brittnae Babe.com)
What is

Brittne's

training style?
Brittne's style is geared towards using your own body weight to build muscle (calisthenics). Her training is designed to be done at home, the gym, the beach, the park… ANYWHERE!! 
Brittne incorporates free weights into her routines and resistance bands to intensify her workouts.
By using your body weight, you are also able to train at your own pace, build enormous strength and ultimately improving your quality of life. (Brittnae Babe.com)
Why Brittne and not GYM?
In the hustling life of a busy urban educator, health supersedes all.  As referenced in my post "Let's Move with Beyonce and FLOTUS, being physically fit is imperative to maintaining the physical, mental, and emotional fortitude necessary to teach in urban communities.  Many urban educators are parents, students, caregivers, soccer moms, coaches, and etc. in their personal lives.  In their professional lives, all urban educators 'wear numerous hats' as described via an eloquently told humorous story by NEA's President, Lily Eskelsen García.
I'd become a sedentary educator as a result of injury and fatigue stemming from weight-related health issues.  However, I worked the heck out of a rolling chair to offer monitor students, offer feedback, teach, and work in small groups and still do what Ms. Garcia describes in her portrayal of a public education teacher.  After reorganizing and preparing to get snowed under the next day, I would sit for an hour or more in Los Angeles traffic to pick up my daughter, take her to extracurricular activities, cook, clean, shop for groceries, study, plan, grade, etc.
There wasn't any time to go on dates with GYM. 
Hence the realization that I was on the verge of becoming the next storyline for…
Therefore, about a year or so ago I concluded that after many 24 hour days of no fitness, it was time to invest in the hundreds of dollars of gym equipment collecting dust in a corner basket and end my inconsistent relationship with Gym.
 I had to follow the King of Pop's directive to…
I had to end my relationship with GYM.  He wasn't my type for many reasons:
I always took care of the check when we 'hooked up'.
He did not have the best hygiene and risk of infection was high.
He was a polygamist and never had time for me.
His schedule was extremely tight.
We would always meet underground.
I would have to stand in line 20 minutes early with dozens of other women wanting to get 1 hour of time with him and his friends.
Our dance classes with Zumba frequently led to an injury from a fight between Plantar Fascitis and Desire.
His actions with stationary friends such as Treadmill, Bike, and Elliptical became repetitive and dangerous.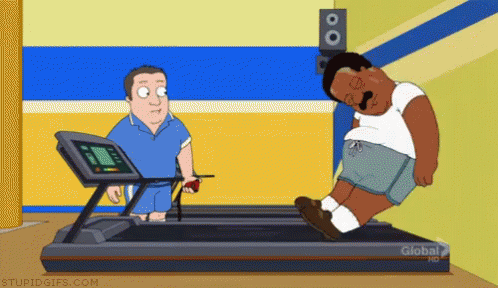 \
I was in the gym like…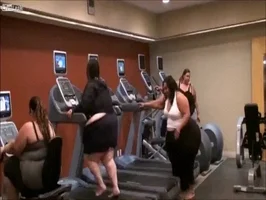 while his other dates and friends were…
and…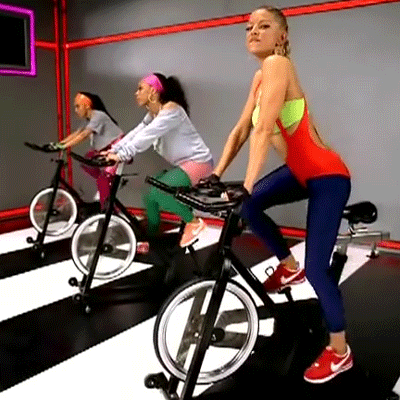 I felt trapped, bored, and uncomfortable in his circle.
The relationship became inconvenient and difficult to maintain as a result of my on-going relationships with child care, extra-curricular activities, grading papers, planning unit/lessons, meetings, school, and etc.
I needed fresh air.
It was time to develop a more carefree approach to dating fitness.  I realized that I didn't have a "type", but I had standards.
He had to be accommodating of my hectic schedule.
He had to be flexible, having the ability to meet in a convenient location at any time of day.
He had to be free of disease.
He could not cause injury to my body.
He had to be free of the need for me to "take care of check"
He couldn't be a push-over.
He had to be efficient and effective with the ability to work for brief and extended periods of time.
He had to have variety, otherwise, I'd quickly lose interest and then as Jay-Z states in his song with Swiss Beats, I will be "On to the next one".
While scrolling through my Instagram account, I came across a video of Brittne Babe and an approach to a relationship with fitness I desired.
When I found out she had a B.A. in Health Sciences, among many other reputable qualifications, I became more comfortable with trying some of her approaches.  The best quality about her them is their flexibility.
There is a myriad of fitness types on the web that doesn't require any commitment.  Between videos, tutorials, and apps from various fitness dating coaches, such as Brittne Babe, I lost 100 lbs.  With their help, I continue steadfast in my daily efforts towards being in the best physical condition possible and I realize that…
 I don't need to be confined to one type of fitness.
I can date as many types as I huge heart desired.
I don't have to marry one type of fitness.
I can use the money paying for dates with GYM on cute outfits to go on  dates with diverse types of fitness.
That's when I made the decision to become a fitness polygamist.  
As a subscriber to this blog, you will have a chance to meet the types I date and some online resources to locate various types of fitness.
Like, Share, Dialogue, and

Apply…
so that you may…
Engage, Empower, and Emancipate!
Then…
Check out some of the top Instagram fitness training champions helping so many on their fitness journies in a http://www.refinery29.com article entitled, "Your Body Want's You to Read This".